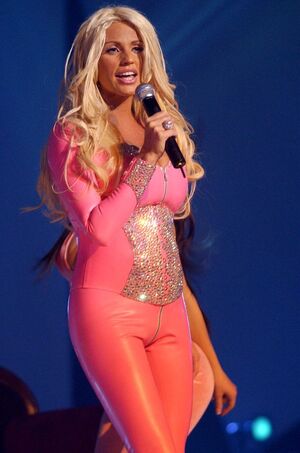 Katie Price Price was one of the contestants in the selection process of finding a representative for the United Kingdom at the 2005 Eurovision Song Contest. The selection process, named Making Your Mind Up, was broadcast live on television in March 2005. Price sang a song titled "Not Just Anybody" wearing a skin-tight pink catsuit. She came in second place behind winner Javine.
Ad blocker interference detected!
Wikia is a free-to-use site that makes money from advertising. We have a modified experience for viewers using ad blockers

Wikia is not accessible if you've made further modifications. Remove the custom ad blocker rule(s) and the page will load as expected.