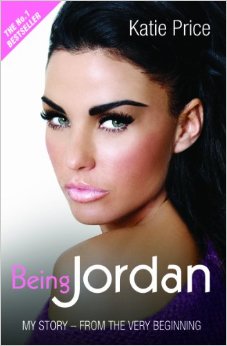 Being Jordan is Katie's autobiography with full details of her love for Peter, their life together, their engagement, and their wedding. She also reveals the projects she has been working on and what the future holds for her career.
The book was published on July 1, 2005.
Ad blocker interference detected!
Wikia is a free-to-use site that makes money from advertising. We have a modified experience for viewers using ad blockers

Wikia is not accessible if you've made further modifications. Remove the custom ad blocker rule(s) and the page will load as expected.