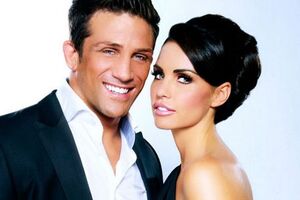 It's been a bumpy ride for reality star Katie Price and her cage fighter boyfriend Alex Reid, with every up and down played out in the public eye. From the moment she broke up with him on live TV, to their whirlwind Las Vegas wedding, every moment is hilarious, shocking and unpredictable.
Taking viewers inside the ultimate tabloid love story, this series follows the couple in the lead-up to their big day, from their blessing ceremony, to the ceremony itself and will even join them on their honeymoon. Katie & Alex: For Better, For Worse offers the inside scoop on how the relationship blossomed, and where things eventually fell apart.
Ad blocker interference detected!
Wikia is a free-to-use site that makes money from advertising. We have a modified experience for viewers using ad blockers

Wikia is not accessible if you've made further modifications. Remove the custom ad blocker rule(s) and the page will load as expected.